Clicking on a picture will yield a larger version thereof ...
The Golden Gate bridge, taken from the fort below on the San Francisco side.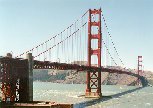 ---
My 1990 Honda CB-1 motorcycle. 400cc, 45 horsepower, 0-60 ~4 seconds, quarter mile 13 seconds at ~100 mph. Oh, and 45 miles to the gallon, and $300/year full insurance. Ain't motorcycles great?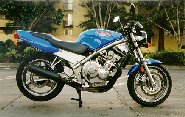 ---
From the other side ...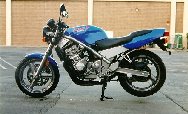 ---
This is Hamerschlag hall at Carnegie Mellon University. Yes, the grass really is that green in Pittsburgh!

---
My 1987 Acura Integra LS. An excellent, economical car.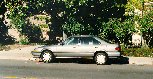 ---
This is the lamp that Patricia made me for Christmas last year. It's beautiful.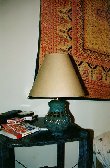 ---
My old Toyota Celica Supra.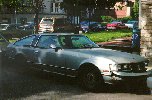 Return to my home page.